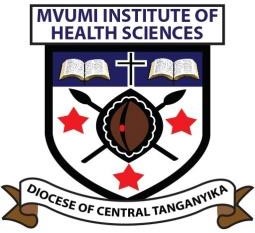 Mvumi Institute of Health Sciences
"The Love of Jesus Christ Compels Us"
+255 738277709
Email:info@mihs.ac.tz
Sunday , 10 Dec 2023
NEWS AND UPDATES
Posted on: MAY 22,2023
MIHS APPLICATION FORM FOR THE ACADEMIC YEAR 2023/2024
Posted on: JUNE 09,2023
KWA WAOMBAJI WANAHITAJI KUSOMA KOZI YA BIOMEDICAL ENGINEERING TAFADHALI PAKUA FOMU HAPA NA UJAZE
Posted on: JULY 13,2023
WALIOCHAGULIWA AWAMU YA KWANZA KWA MWAKA WA MASOMO 2023/2024
WELCOME!!!!!!
Mvumi Institute of Health Sciences (MIHS) was established in 2012. MIHS has full accreditation status, Reg. HAS/011(NACTE), running under the umbrella of the Diocese of Central Tanganyika. The institute comprises seven Training Departments awarding Certificate, Diploma or both. Training provided by institute include:(i)Ordinary Diploma in Clinical Medicine (NTA 6), (ii)Ordinary Diploma in Nursing and Midwifery (NTA 6), (iii)Ordinary Diploma in Medical Laboratory (NTA 6), (iv)Ordinary Diploma in Pharmaceutical Sciences (NTA 6),(v) Ordinary Diploma in Information and Communication Technology (NTA 6),(vi) Certificate in Biomedical Engineering (NTA 5)and (vii) Ordinary Diploma in Optometary (NTA 6).
Deputy Rector Finance,Planning and Administration: Mr Martin Robert Mnyanghali.
Rector: Prof. Mazengo Charles Mazengo
Deputy Rector Academic,Research and Consultant: Mrs Aika Emmanuel Ndosi.
CONTACT US
Mvumi Institute of Health Sciences
P O BOX 76 ,Dodoma-Tanzania
Phone No: +255 757419455
Email:info@mihs.ac.tz
WEB ADMIN CONTACTS
Phone No: +255 788964024
@2023 copyright- Mvumi Institute of Health Sciences
Designed and Implemented by IT-Department, Mvumi Institute of Health Sciences